Strategic Priorities
Jessie B. Cox was noted for her philanthropy. Her creation of the Jessie B. Cox Charitable Trust Fund (the Cox Trust) continues a family legacy of giving. Over the years, the Cox Trust has been a leading funder in the fields of health, education and environment in New England. As a charitable lead trust, the Cox Trust has a life cycle of 35 years and will conclude its activities in 2017.


Beginning in 2008, the family grants committee sought to focus its giving in meaningful ways, zeroing in on groundbreaking ideas with potential for lasting regional impact. Now in progress, their final projects exemplify the potential of innovative ideas for large-scale replication and impact beyond the life of the Trust.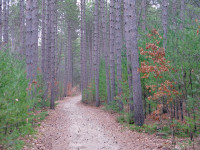 The Jessie B. Cox Trust recently made two $100,000 grants as part of its Donated Land and Easement Program. The Trust awarded the grants to the Merrimack Conservation Partnership in Southeastern New Hampshire/Northeastern Massachusetts and the Litchfield Hills Greenprint Collaborative in Northwestern Connecticut. Funding will cover transaction costs associated with…
Jessie B. Cox Trust Regional Conservation Partnership grant initiative made its first round of grants to help strengthen Regional Conservation Partnerships in New England. The goal of the grant program is to support capacity-building projects that increase collaborative conservation campaigns among regional organizations.