Jessie B. Cox Trust Regional Conservation Partnership grant initiative made its first round of grants to help strengthen Regional Conservation Partnerships in New England.
The goal of the grant program is to support capacity-building projects that increase collaborative conservation campaigns among regional organizations.
The first round of grant applications validated the fund's theory of change and earlier feasibility research conducted by Highstead that documented the need for capacity-building funding in New England.
The Cox Trust will be inviting proposals for the second round of funding for the Innovation Fund with a deadline of February 1st 2016.
2015 RCP Innovation Fund Grants
Forest Works! ME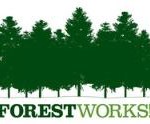 This project will develop a conservation plan for the 10-town region of York County, Maine.  The effort will support the coalition's first joint capital campaign.  It will also help the municipalities in Southern Maine develop a unifying vision and strategy to increase the involvement of landowners and the public in conservation activities.  The project will use recreational trail corridors as a framework to galvanize support for conservation and help position the organization for Forest Legacy funding.
Mt. Agamenticus to the Sea, ME
Municipal funding for conservation remains an underdeveloped opportunity in many states. This project will support a collaborative strategic communications, marketing, and outreach effort to increase public support of conservation through a combination of new individual donor support and town conservation bonds.  The project will also help the organization develop strategies and tools to attract newer and younger donors – challenging new territory for this seasoned fundraising organization.
MassConn Sustainable Forest Partnership, MA, CT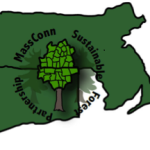 MassConn will collect parcel-level information on priority conservation lands, including ecological rankings and landowner data.  The research will support the development of a joint capital campaign.    MassConn's extensive landowner outreach efforts and a recent push for Federal Forest Legacy funding have sparked laid important groundwork for a new capital campaign in the future.
Great Bay Resource Protection Partnership, NH
The GBRPP is in an exciting transition phase.  This project will integrate new conservation planning data and studies with existing information to identify priority conservation lands in the Great Bay Estuary region of New Hampshire.  The project builds on an effort to expand the coalition from a 24-town focus area to a more comprehensive 42-town watershed.  It will support an updated strategic planning process that helps rally a much deeper base of stakeholders in the recently expanded geography.
Cold Hollow to Canada, VT

The all-volunteer coalition serving the seven towns on the western slopes of the Green mountains and adjacent to the US/Canada Border is adding paid staff to further a bold conservation agenda.  Cold Hollow to Canada's project, will develop its first-ever fundraising plan, expand the organizations individual membership and donor base, and formalize governance structures and functions.
The Regional Conservation Partnership Innovation Fund has two funding programs: 
The RCP Innovation Grant Program will provide grants of up to $20,000 to increase the capacity of eligible RCPs to achieve effective and enduring conservation of ecologically significant lands. 
The RCP Donated Land and Easement Grant Program will provide grants of up to $100,000 to help eligible RCPs implement a competitive grants program. Each grant program will then cover the transaction costs associated with the donation of conservation easement and fee simple lands in RCP conservation plan focal areas.