Frequently Asked Questions
What are the deadlines?
RCP Innovation Grant Program:  Grant proposals are due by 6 pm on February 1, 2016.  There is no pre-proposal requirement.
Donated Land and Easement Program:  Pre-proposals are due by 6 pm on November 1, 2015. Full proposals will be by invitation only, and will be due by 6 pm on February 1st, 2016.
What are the access codes for the online application forms?
type "easement" in the access code box for the link to the Easement Program .
type "innovation" in the access code box for the link to the RCP Innovation Program.

What are Regional Conservation Partnerships (RCPs)?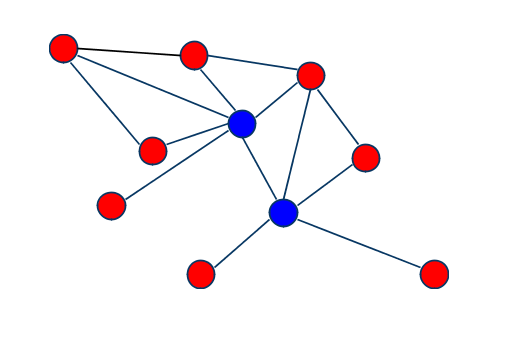 Regional Conservation Partnerships (RCPs) are generally informal networks of people representing private and public organizations, agencies, and other partners who collaborate over time to implement a shared conservation vision across town and sometime state or international boundaries. RCPs are established by individuals and organizations seeking to achieve greater conservation and stewardship objectives through coordination and teamwork than they could do on their own. Through collaboration of partners working with diverse skills and at different scales, RCPs are able to achieve enduring conservation that is both community-grounded and regionally significant. For purposes of this grant program, RCPs must be members of the RCP Network. For more information, see the RCP Network  website.
How do I know if I am in a regional conservation partnership? 
We recognize that there is an increasing array of diverse collaborative conservation initiatives in New England, and not all of them identify themselves as Regional Conservation Partnerships (RCPs). For purposes of this funding program, however, only collaboratives that self-identify as RCPs and are members of the RCP Network (as determined by inclusion on the interactive RCP Network map) will be eligible to receive funding. This filter provides clear guidance for applicants, targets funding for groups working in a similar manner, and encourages growth of the RCP Network, which serves to foster collaboration and peer exchange among its member groups. For further information about the RCP Network: wildlandsandwoodlands.org/rcpnetwork.
What are the differences between Emerging, Maturing, and Conserving RCPs? 
The Highstead Foundation has researched and worked with RCPs across the region to determine key elements of effective and enduring collaborative conservation. One outcome of this analysis was the recognition that RCPs have three fundamental stages of development: Emerging, Maturing, and Conserving. Although approaches vary, analysis suggests there are common steps that characterize each stage of RCP growth. RCPs can learn from each other on how to proceed along their path to "Conserving."
For further information, please see 10 Steps to Effective and Enduring Collaborative Conservation:  An Overview for Regional Conservation Partnerships.
Are there any specific geographic priorities of the initiative? 
The Cox Trust does not fund projects outside of New England.  RCPs from all six New England states are eligible for this program, but applicants from regions with large core reserves of habitat, compelling conservation aggregation projects of many small parcels that achieve notable ecological gain, and/or existing habitat connectivity will have a competitive advantage over those that do not.
Will the Cox Trust Program support new or start-up coalitions? 
RCPs applying to the RCP Innovation Fund Program must generally fit the description of a Maturing or Conserving RCP.   As a general rule, RCPs should have a clear mission, vision and goals statement, a track record of regular in-person meetings, a host or lead partner organization, and a list of active and diverse partner organizations before applying for an RCP Innovation grant. A basic website is also viewed favorably. This program does not generally fund RCPs that are just starting out. However, the Cox Trust will consider RCP Innovation Grant applications from Emerging RCPs if they can make a compelling case for why they should be considered and how they propose to move expeditiously towards conservation. Emerging RCPs in most cases will find suitable resources and mentoring through participation in the RCP Network as they work toward the Maturing stage.
How much funding may I apply for and may I apply to both programs?
The RCP Innovation Grant Program will provide grants of up to $20,000 to increase the capacity of eligible RCPs to achieve effective and enduring conservation of ecologically significant lands.  The RCP Donated Land and Easement Grant Program will provide grants of up to $100,000 to help eligible RCPs implement a competitive grants program to cover the transaction costs associated with the donation of conservation easement and fee simple lands in RCP conservation plan focal areas.   Grantees may reapply to either program during the three-year period of this initiative.  Applicants are generally not encouraged to apply to both programs at the same time, and should discuss in advance with the Program Officer before doing so.
What are ecologically significant lands?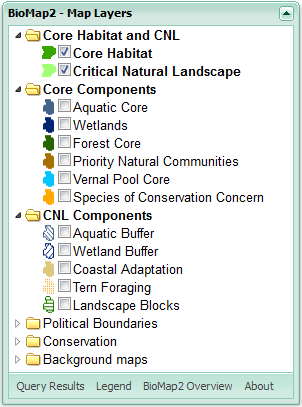 Ecologically significant lands are 1) are lands identified in the RCP's conservation plan/map as natural resource protection priorities (generally the focal areas); and/or 2) lands that contribute to the long-term ecological health and integrity of the RCP region, including but not limited to: large undisturbed core areas, lands that provide habitat connectivity or buffer existing protected lands, watershed protection lands', places of special ecological significance (e.g., rare plants or animals, old growth, significant natural communities), migration corridors, trail corridors and other natural areas of recreational/educational/cultural/scientific importance, and lands that are likely to prove resilient to climate change or to mitigate climate change through carbon sequestration and storage or flood control.
Given the focus on ecologically significant lands, can I use program funds to protect trail corridors, farmlands, and/or timbered land? 
Yes, if you so choose.  The Donated Land and Easement Fund is focused on the lands your RCP has selected as conservation priority focal areas in a science-informed planning process and the Program's definition of "ecologicaly significant lands" is intentionally flexible for both grant programs.  Well-managed agricultural lands and timbered lands, for example, can have a number of the natural resource benefits identified in our definition, including habitat connectivity, cultural significance, and climate benefits such as forest carbon retention.
Is there any connection between the Cox Trust Regional Conservation Partnership grant Program and the new Regional Conservation Partnership Program funded through the USDA Farm Bill? 
No. Regional Conservation Partnerships (RCPs) have been working and expanding in New England since the mid-1990s. The name of the new Department of Agriculture program is also focused on collaborative conservation, but the identical name is just coincidence.