How to Apply
Deadlines: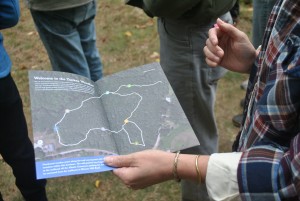 RCP Innovation Grant Program
Grant proposals are due by 6 pm on Wednesday, March 1, 2017.  There is no pre-proposal requirement.
Donated Land and Easement Program:  Pre-proposals are due by 6 pm on Tuesday November 1, 2016. Full proposals will be by invitation only, and will be due by 6 pm on Wednesday February 1, 2017.
Online Application Form:
When applying for a grant, all applications must be submitted through an online application form.
Download a printable copy of the entire Cox Environmental RFP (12-pages) for reference.
Application Access Codes:
RCP Innovation Grant :  "innovation"
Donated Land and Easement Program:  "easement"

If you have administrative questions or problems with the online application please contact:
Phil Cappello, Foundation Assistant
pcappello@gmafoundations.com
617-399-1852
Additional application and grantee information:
In addition to meeting the grant criteria, applicants should be prepared for an interview with the program officer or an advisory committee member before the application is formally reviewed. The Cox Trust will also offer at least one informational webinar in advance of the application deadline.
We consider the RCP Innovation Fund an investment in both tangible conservation gains and in strategies that will create forward conservation momentum for individual RCPs and the RCP community as a whole.
Successful applicants should be prepared to meet annually with the Cox Trust and other grantees to discuss project progress and additional strategies to accelerate collaborative conservation success in New England.
Contact Information:
Prentice Zinn, Program Officer
Jessie B. Cox Trust c/o GMA Foundations
pzinn@gmafoundations.com
617-391-3091